Meet the pitching companies
Meet ten selected companies from various parts of Sweden, all eager to raise capital for their respective businesses. They have come up with breakthrough solutions focusing on sustainability and digitisation that will meet the needs of the future. These companies represent the sectors of forestry, sanitation, patient safety, health, fitness and music. They all passed quality assurance and have a promising development potential.
You will meet companies that deliver really high quality at A-match on September 15th.

Read more about the companies below.


Biosorbe is a method that makes natural fibres hydrophobic, which means they will absorb oil and repel water. Natural fibres can be used in textile waterproofing just as well as oil spillage cleaning and various filter solutions. The method is patented and five customers have tested the product so far, all with good results. Its market is global and Biosorbe is collaborating with universities and forest industry companies. The next step is to build a production plant.

Exagard helps organizations secure the right safety competence. An app for employees offers effective learning out in the field, competence checking and easy follow-up throughout the organization via the web-based overview. Machine safety, systematic fire safety, and systematic health and safety at work are three of many applications being visualized and simplified. Exagard changes the concept of work safety, potentially on the global level.

Due to illness, Exagard will not pitch today. However, they are available in the digital mingle for those of you who want to know more.

FineCell manufactures the bio-based materials of tomorrow, micro- and nanocellulose, using technology that was previously unknown to the forest industry. The result is less costly and more environmentally friendly materials that can be used to replace oil, for example, in plastics and cosmetics, as well as increase the performance of the products. What used to be the showstopper for the advancement of nanocellulose was the complexity of industrializing the process for manufacturing and using the material. Thanks to its patented technology, FineCell has solved many of these problems, thereby finding the missing pieces of the puzzle leading to an industrially viable process.
Harvest Moon has developed a brand-new type of circular toilet which meets the demand for sustainable, non-water-based sanitation solutions. Their product separates and converts urine and faeces into fertilizer and the volume is reduced by 90%, which also facilitates waste collection and transportation. The first customers are Scandinavian holiday house owners and the next step is to reach the global market, where the need for sustainable, non-water-based toilets is enormous.

Preactly is a digital health management tool for a sustainable work-life balance, taking the individual's perception of their current state both on and off work into account. The tool focuses on the joint efforts of employers and employees to improve health. Work-related health issues cost around 60 billion SEK each year and cause significant personal suffering, yet there is a lack of effective holistic tools to tackle these problems. This is why Preactly has launched a research-based coaching tool helping the individual gain early insights into factors that influence our well-being and what actions we can take to help prevent ill health.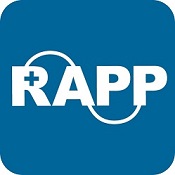 RAPP is a research-based IT solution that supports systematic follow-up and helps improve patient safety and quality after surgery. The patients are asked to describe their recovery process through a number of questions based on scientific evidence, and their answers will provide valuable healthcare data and first-hand feedback for clear quality assessment. The first release of RAPP is already used by both private and public hospitals in Sweden. The market is large and the solution has attracted a lot of attention both nationally and internationally.


Skisens has developed smart ski pole handles that measure the individual skier's exercise efficiency regardless of snow conditions and other circumstances. In the past, this kind of tracking could only be performed on teams whereas the handy sensors of this product will help each skier assess their performance and develop their technique with more accuracy. The product will be in retail from 2020 onwards and the ultimate goal is to set a new measurement standard in sports and health.


TubeSprout™ is a new planting system for spruce and pine. Thanks to a patented sowing tube, forest seedlings can be grown and planted in an eco-friendly way at almost half the cost for the forest owner. What makes this product unique is that it removes the need for greenhouses, replanting and chemicals in the process which forest owners can now manage in one go. The product is patented in the EU, the USA, Canada and Russian and the estimated global market value is around 1.5 billion SEK.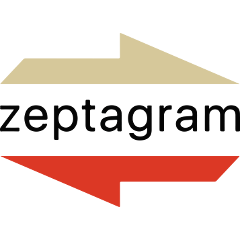 Zeptagram is an online trading platform for music rights based on crowdfunding. It provides fresh opportunities for music creators to protect and make a living out of their music plus it allows fans and other members of the public to invest in it. The actual platform where music shares can be sold, using blockchains and AI to ensure secure and transparent management, has just been launched and already attracts a lot of interest. The ultimate goal is to create an international trading floor for music rights that can revolutionize the entire industry.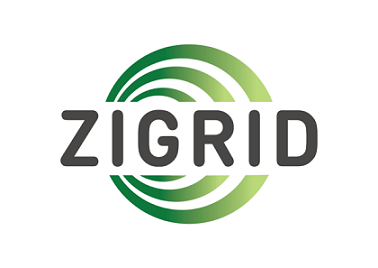 Zigrid is developing a unique technology that converts excess heat into electricity at low temperatures. Most of the energy produced today is not recycled, so this solution has enormous potential. Not only does it generate electricity but it also reduces the cost of cooling the excess heat before emission. A first prototype has been developed, customers are already showing interest and there is an international market for its use. The next step is commercial configuration of the facility.